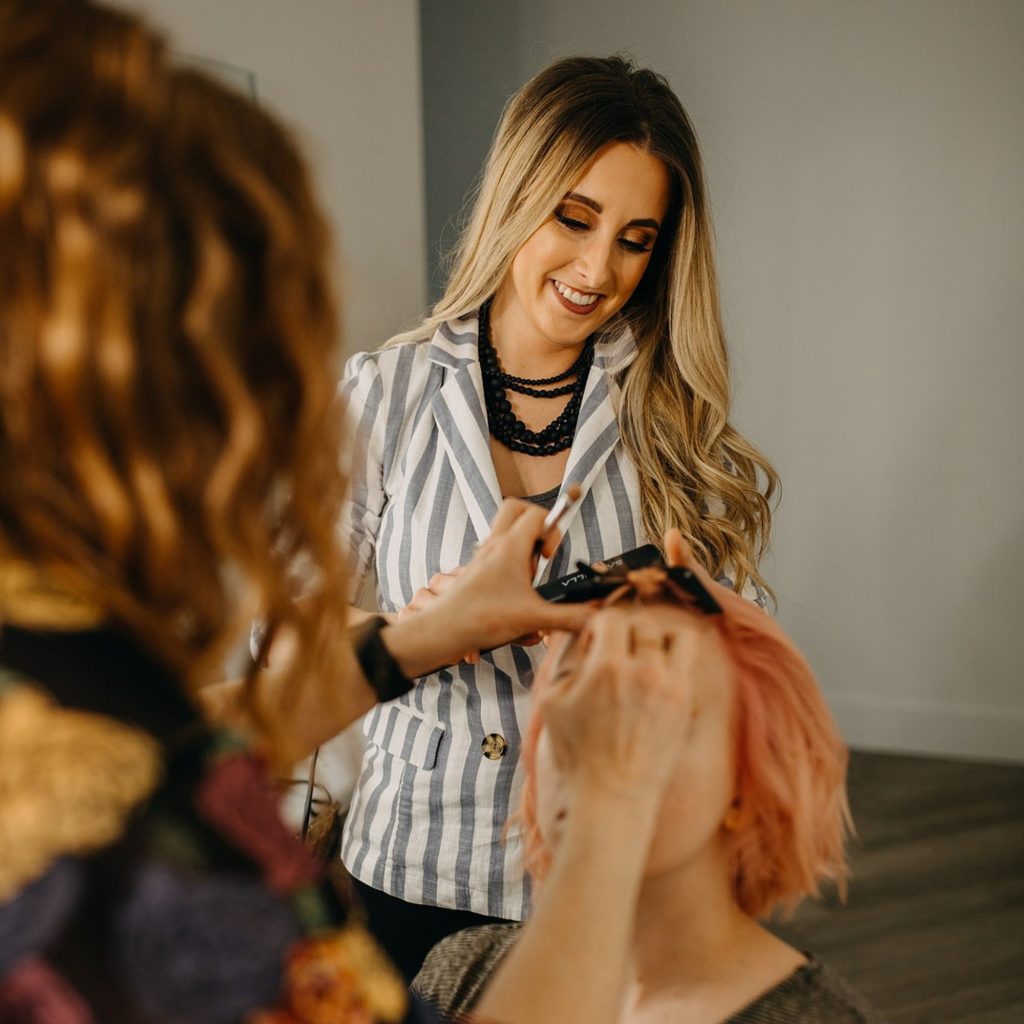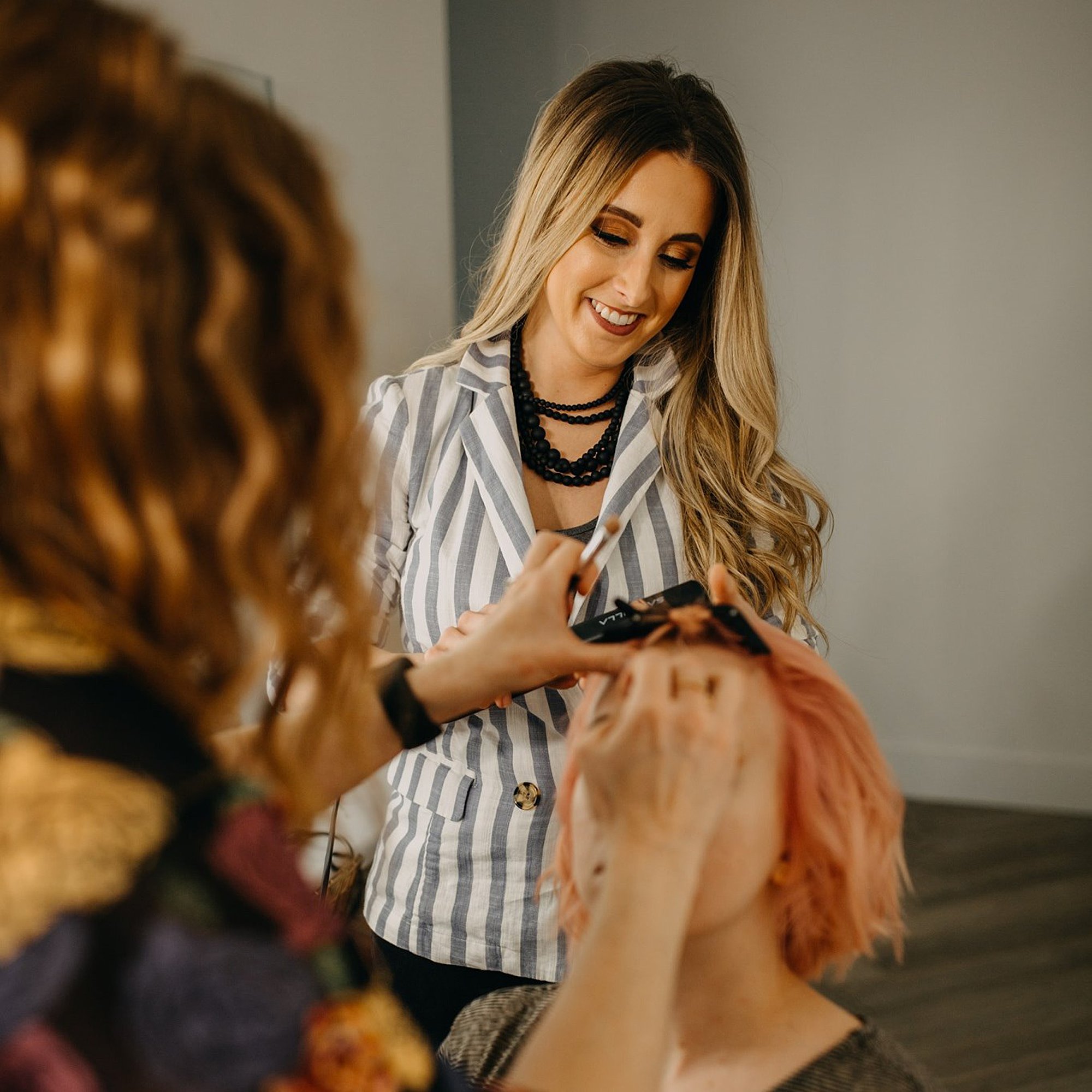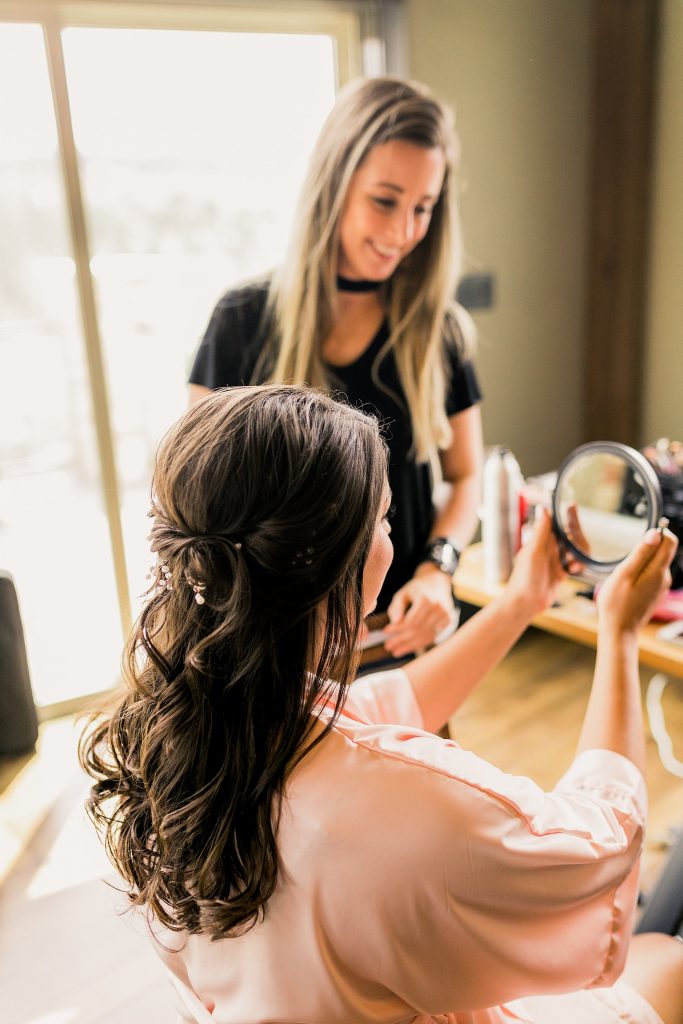 My name is Jillian Toppen, bridal beauty specialist and Owner of Gloss Makeup and Hair.
I began doing hair and makeup in 2006 and quickly found my passion. I attended cosmetology school in Minneapolis, Minnesota and graduated with honors in 2008. After several years of full service luxury salon work in Minnesota and North Carolina, I switched to freelance makeup and hair styling and Gloss was born.
My family moved to SW Missouri in the summer of 2017 and I relaunched Gloss that August. I quickly discovered how in demand my services were as an experienced on location hair stylist and makeup artist, and that as a solo artist there were more interested brides than I had hands for! Since then I have gathered a fabulous and talented group of artists and stylists so that more brides than ever can experience the Gloss difference whether through my hands or that of the team. I have been so blessed by the overwhelming response and support by the local wedding community here in Missouri and I can't wait to see where God takes Gloss in the coming seasons!
I have 10+ years of experience as a licensed and insured Cosmetologist and have over 200 hours of continued education and certifications in the field of beauty.
Special training by:
The Crowning Touch
The Image Group
Ryder Makeup Labs
Premiere School of Modeling
Redken
Brazilian Blowout
Heather Dear Artistry
Kevin James Bennett
Bridal Beauty Masterclass
MG Hair & Makeup