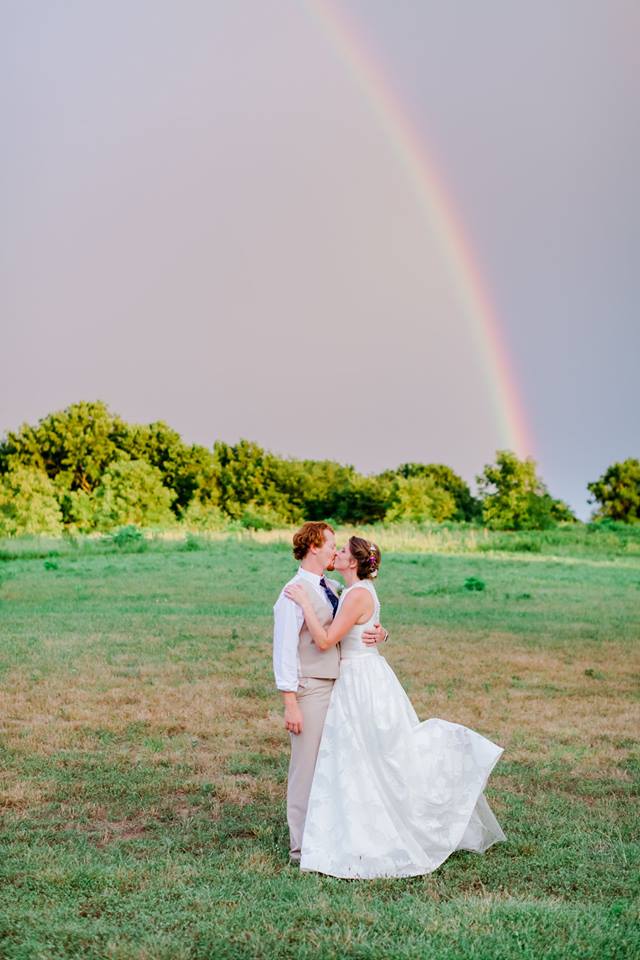 Spring is finally here which for the Gloss team means only one thing… wedding season! Ahh, our favorite time of year, I mean who doesn't love a good wedding?!
Spring weddings are by far my favorite. Nothing says bridal like the soft, fresh springtime air and all the budding flowers anyone could hope for! And if it rains?? Oh well, they say it's good luck! We'll take a little cool rain over snow and sweltering Missouri humidity any day!
With all things Spring in the air, I couldn't help but reminisce about this beautiful wedding shot by Sydney Scott Photography at Spring Creek Venue in Republic, MO last year.
Emily was an absolutely wonderful bride to work with! She knew that she wanted a beautiful bohemian milkmaid-esque crown braid accented with flowers. It took a little work to get the fullness needed to make the style look soft yet full with her fine hair but we pulled it off with no extensions used! The magic of hairspray, bobby pins and a little prayer!
For her makeup she wanted to keep her look soft and play up her gorgeous fair skin and eyes. We used soft neutrals with a hint of champagne shimmer from the Jaclyn Hill Palette (one of our must haves!) and a beautiful girly pink lipstick by MAC called Skew.
Don't forget to check out that dress too— she was so excited that it had pockets for her snacks! What a fun bride and bridal party, and to top it all off… a rainbow appeared during their photos! What a magical start to what is sure to be a wonderful marriage.
Thank you Emily for having Gloss be a part of your special day!
XO